Non-Gas Hairspray
Non-Gas Hairspray
Anian's Non-Carbonated Hairspray contains fixing agents that give the hairstyle firmness and definition with a natural finish. It fixes the hairstyle, giving shine and texture to the hair without weighing it down.
In addition to its effectiveness, it does not damage the ozone layer as it is an environmentally friendly product and is suitable for people with respiratory problems.
Suitable for all hair types looking to maintain their looks and achieve volume.
Product formulated and manufactured in Spain.
A gas-free and environmentally friendly formulation. Fixes your look for a long-lasting hairstyle. Also removes easily with a light brushing. To obtain best results, combine with other Anian collections.
1.
Fixation and firmness.
2.
Environmentally friendly.
3.
Durability of the hairstyle.
4.
Naturalness and movement of the hair.
5.
Removes easily and leaves no residue.
Ingredients: Alcohol Denat, Octylacrylamide/Acrylates/Butylaminoethyl Methacrylate Copolymer, Tocopheryl Acetate, Aminomethyl Propanol, Persea Gratissima Oil, Ppg-12 Dimethicone, Simmondsia Chinensis Seed Oil, Aqua, Parfum.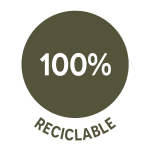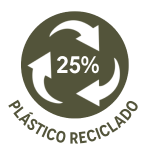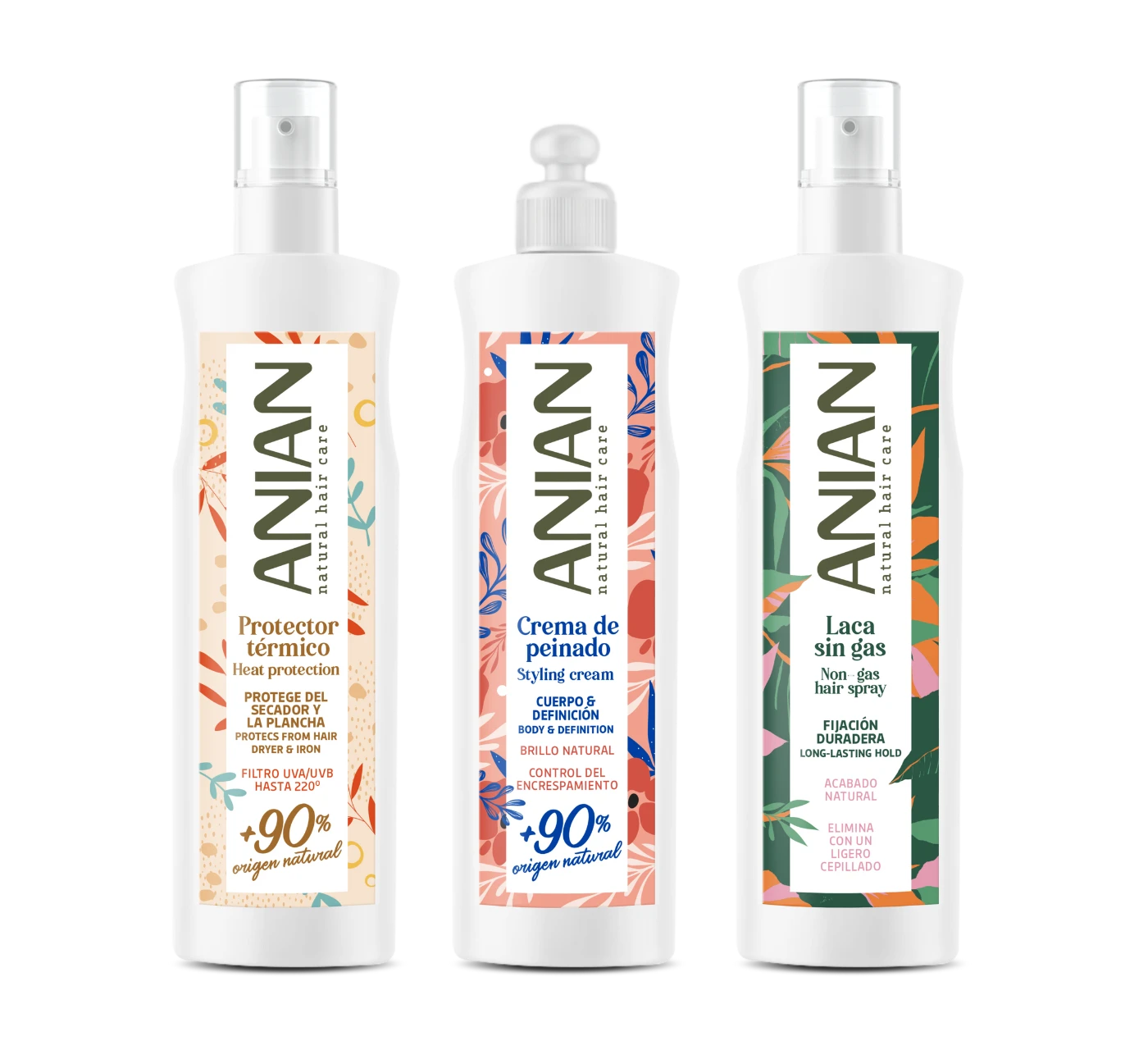 CHARACTERISTICS OF THE COLLECTION
Unleash your creative energy, join the trends you identify with or create your own. Express yourself through your looks without compromising the health of your hair! Protect and care for your hair with this range of products designed for you.
Duration

Long-lasting aroma.
IS THIS PRODUCT FOR ME?
El Non-Gas Hairspray de es para ti si:
1
You are looking for environmentally friendly products.
2
You want to maintain the volume of your hair and prolong your hairstyle.
3
You suffer from respiratory problems but need to use hairspray.
4
You have no control over your hair.
5
Your hair is unruly and you would like to make it easier to hold in place.
INSTRUCTIONS FOR USE
1
Spray on dry hair at a distance of 30 cm.
2
Remove by brushing and/or washing.
Spray on dry hair at a distance of 30 cm.
Remove by brushing and/or washing.
REVIEWS
()
Overall rating of reviews