Inspired by the humid bamboo forests, hidden waterfalls and crystal clear lakes from the Philippines. This collection is reminiscent of unforgettable adventurous days and that special freedom feeling.
IS IT FOR ME?
FEATURES
OF THE COLLECTION
Duration

Deep and long-lasting aroma

Texture

The shampoo and conditioner have a fluid texture, while the mask has a full-bodied but not overly dense texture for its ease of application. The defining cream has a creamy texture, easy to apply and shape.
FOR WHAT TYPE OF
HAIR IS IT?
The definition and volume collection is ideal for curly and wavy manes that want to maintain their identity. Take your looks as far as you want, keeping your curls under control without losing elasticity and movement. Free curls with natural expression.
+90% NATURAL ORIGIN
SUITABLE FOR VEGANS
The perfect tropical symbiosis for curly and wavy hair. Coconut Oil to nourish, Bamboo Extract to give flexibility and definition, Aloe Vera to balance and moisturise and Plant Keratin to seal the hair fibre. Do your curls need anything else?
Extracto de Bambú
Estimula la creación de colágeno mejorando la elasticidad, hidratación y fuerza del cabello.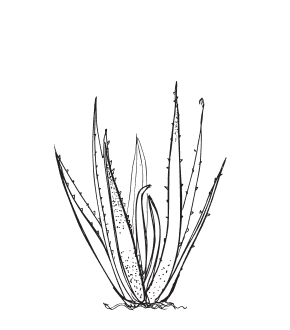 Aloe Vera
Hidrata, fortalece, estimula el crecimiento y retrasa el envejecimiento capilar. Además, es rico en minerales y vitaminas.
Queratina Vegetal
Sella las fibras capilares quebradas y controla el encrespamiento. Suavidad y protección para tu cabello.
Aceite de Coco
Protege e hidrata la fibra capilar de agentes externos.
DISCOVER THE COLLECTION
Its fruity and penetrating coconut scent brings you closer to the feeling of freedom. Any day is a good day for a new adventure, with our Definition & Volume collection your hair will always be ready.
Champú
Limpia en profundidad definiendo los rizos sin apelmazarlos. Consigue una sensación de ligereza, hidratación y elasticidad. Ideal para el cabello ondulado o rizado.
Acondicionador
Facilita el peinado de cabellos ondulados o rizados. Desenreda y define los rizos para lograr el look que desees.
Mascarilla
Dale un plus de nutrición a tu cabello e hidrata tus rizos desde el interior.
Crema Definidora
Activa tus rizos moldeándolos a tu gusto. Su aplicación sin aclarado facilitará tu rutina diaria. Tus rizos lucirán naturales y elásticos para conseguir el look que deseas.
EXPERTS OPINION
Lucía Herrero
R&D Department
"Curly hair requires special treatment as it has less natural moisture and more frizz by nature. It's important to dedicate more time to the ritual of moisturising hair as it takes longer to absorb masks, so we recommend that you always use conditioner to make styling easier; use a mask and leave it on for at least 5 minutes, and try to reduce the use of heat."
WE CARE
In Anian, we want to contribute to an eco-conscious society, that's why:
We use 100% recyclable packaging
We use packaging made from 25% recycled materials
We bet on natural ingredients
We do not test our products on animals, Cruelty-free
All our formulas are 0% parabens
Investing in making our production processes more sustainable