A perfect combination of elements that melt into your hair in a single gesture. We have created this range of leave-in conditioners by selecting each ingredient and each compound, to ensure immediate and long-lasting results in your daily routine.
IS IT FOR ME?
FEATURES
OF THE COLLECTION
Duration

Long-lasting Aroma

Texture

Two-phase liquid. One is foamy and the other one is water. xxx
FOR WHAT TYPE OF
HAIR IS IT?
Different conditioners to cover a wide range of needs. They are easy to apply and the results are visible quickly and effectively. They all have a common result: silky, frizz-free hair that is easy to comb. Its no-rinse formula offers an immediate result and allows the effect to last for a long time. In addition, it leaves no residue so your hair will look light and natural-looking.
+85% NATURAL ORIGIN
Our leave-in conditioners contain a high percentage of natural ingredients and a caring fragrance. They contain a higher concentration of keratin and proteins compared to other two-phase conditioners, and do not grease or leave residues.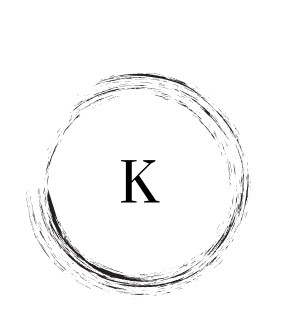 Queratina
Protege el cabello de agentes externos aportando resistencia y flexibilidad a las fibras capilares.

Proteína de Seda
Penetra con gran profundidad en la estructura del cabello proporcionándole hidratación, suavidad, brillo y luminosidad.
DISCOVER THE COLLECTION
A range of two-phase conditioners that are activated by shaking and mixing the product.
Its white phase acts as a conditioner, making the hair silky and eliminating frizz, while facilitating combing and adding shine.
The aqueous phase is a cocktail of active ingredients, proteins and vitamins to nourish and moisturise the hair, sealing and protecting the hair fibre. Discover our leave-in conditioners and select the right one for your hair type.
Definición
Con proteína de seda, agentes definidores del rizo y queratina. Moldea tus rizos dejando el cabello suelto y controlando el encrespamiento. Ideal para cabello rizado u ondulado.
Hidratación
Formulado con proteína de seda, proteína de trigo y queratina, proporciona un cuidado intenso al cabello aportándole brillo e hidratación. Luce un cabello sin encrespamiento y fácil de peinar en unos segundos.
Reparación
Formulado con Aceite de Coco, Extracto de Aloe Vera y Queratina. Es un acondicionador instantáneo revitalizante y nutritivo para el cabello. Consigue suavidad y vitalidad en un solo gesto. Para cabello dañado y/o estropeado.
Protección del Color
Formulado con filtros solares UVA/UVB, activos protectores del color y queratina, protege el color del cabello dejándolo sedoso, brillante y evitando su decoloración. Perfecto para cabello teñido y/o con mechas.
Acondicionador sin aclarado
Este acondicionador sin aclarado protege contra piojos, acondiciona y desenreda el cabello. Una protección extra perfecta, de uso diario, para niños mayores de 3 años.
Acondicionador sin aclarado
El producto estrella para el peinado de los más pequeños. Gracias a su formato bifásico, desenreda y suaviza el cabello a la vez que lo hidratas, en un solo gesto. ¡Di adiós a los tirones!.
EXPERTS OPINION
Rafael Aparisi
Quality Laboratory
"Many people avoid using conditioner after shampooing because they feel that their hair feels weighed down or lasts less clean for a shorter period of time. This tends to happen when we use the wrong conditioner or when we overdo it in the amounts we apply. Using a conditioner after every wash is necessary because if the hair is not optimally moisturised, it absorbs water and humidity from the environment, making it frizzy and unhealthy. Anian's two-phase conditioners provide the extra moisture your hair needs after every wash."
WE CARE
In Anian, we want to contribute to an eco-conscious society, that's why:
We use 100% recyclable packaging
We use packaging made from 25% recycled materials
We bet on natural ingredients
We do not test our products on animals, Cruelty-free
All our formulas are 0% parabens
Investing in making our production processes more sustainable