Its smell is soft, perfumed and oily. An exotic journey to enjoy the colours and flavours of Marrakech. An oriental luxury that will give you a warm, subtle but enveloping welcome sensation.
IS IT FOR ME?
FEATURES
OF THE COLLECTION
Duration

Remains in the hair in a subtle way.

Colour

The entire collection has a golden hue characteristic of argan oil.

Texture

The shampoo and conditioner have a fluid texture, while the mask has a full-bodied but not overly dense texture for its ease of application. The serum is oily without weighing down the air.
FOR WHAT TYPE OF
HAIR IS IT?
The Argan, macadamia and wheat collection is for you if you want to repair dry and damaged hair. It provides nourishment and softness to your hair. Formulated with Argan Oil to deeply nourish and add shine to hair, Macadamia Nut Oil to moisturise hair leaving it soft and silky and finally wheat protein to seal ends and repair damaged hair.
+90% NATURAL ORIGIN
SUITABLE FOR VEGANS
Inspired by the fusion of different traditions, it is composed of a unique blend of natural ingredients. Thanks to them, you will be able to nourish and soften your hair, repairing the damage caused to the hair structure.
Aceite de Argán
También conocido como oro del desierto, tiene propiedades protectoras, nutritivas, hidratantes y regeneradoras.
Nuez de Macadamia
Contiene ácido palmitoléico y vitamina E. Actúa como antioxidante, tonificante, hidratante, analgésico y antiinflamatorio.
Proteína de Trigo
Actúa directamente sobre la estructura de la fibra capilar "llenando" las áreas dañadas y cerrando las cutículas.
DISCOVER THE COLLECTION
A formulation based on natural ingredients such as Argan, Macadamia Nut and Wheat Protein, ideal for repairing hair and sealing ends, guaranteeing nourishment and softness from the very first use.
Champú
Este champú es perfecto para su uso diario ya que aporta una limpieza profunda y nutre el cabello, dejándolo increíblemente suave.
Acondicionador
Proporciona un resultado suave y facilita desenredar el cabello. Los aceites naturales contenidos en la fórmula nutren y aportan sedosidad, dando a tu cabello un aspecto saludable y radiante.
Mascarilla
Intensa nutrición y suavidad para el cabello seco y dañado. Elimina los signos de deterioro y el encrespamiento, dejando un cabello suelto y brillante.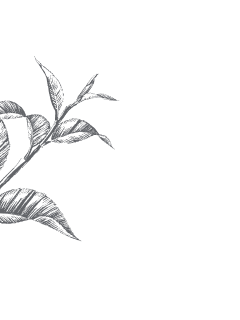 Sérum
Un tratamiento intenso de nutrición y suavidad para tu cabello. El sérum con aceites de Argán & Macadamia intensifica el brillo de tu cabello, sellando y reparando las puntas.
EXPERTS OPINION
Cristina Berenguer Delgado
R&D Department
"Over time we lose the ability to produce palmitoleic acid, a fatty acid that forms part of the sebum produced in the hair follicles. This reduces hair hydration and promotes dryness. The argan collection has a formulation that moisturises and strengthens the hair and repairs split ends. One of its great advantages is that it is suitable for all hair types."
WE CARE
In Anian, we want to contribute to an eco-conscious society, that's why:
We use 100% recyclable packaging
We use packaging made from 25% recycled materials
We bet on natural ingredients
We do not test our products on animals, Cruelty-free
All our formulas are 0% parabens
Investing in making our production processes more sustainable