Its sweet and creamy scent with hints of dried fruits will transport you to a quiet autumn day. This collection evoked a feeling of tenderness and complicity, recreating emotions of comfort and well-being.
IS IT FOR ME?
FEATURES
OF THE COLLECTION
Aroma

Full-bodied, sweet and creamy with hints of nuts and dried fruits

Duration

Its aroma remains in the hair in a subtle way.

Colour

The entire collection has a white hue.

Texture

The shampoo and conditioner have a fluid texture, while the mask has a full-bodied but not overly dense texture for its ease of application. The serum is oily without weighing down the air.
FOR WHAT TYPE OF
HAIR IS IT?
If your hair is looking dry, dull and damaged, the anian keratin, jojoba and shea butter collection is the perfect choice for your daily routine. It is designed to restore and add shine to your hair.
+90% NATURAL ORIGIN
Create a ritual of restoration and shine with the Anian keratin, jojoba and shea butter collection. Its unique formula based on natural ingredients will revitalise your hair.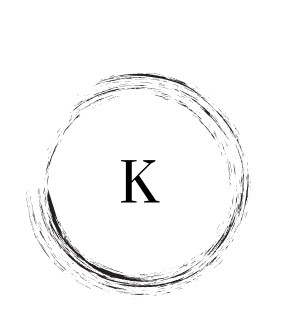 Queratina
Protege el cabello de agentes externos aportando resistencia y flexibilidad a las fibras capilares.
Jojoba
Aceite rico en vitaminas y antioxidantes que nutre el cabello desde la raíz y favorece el crecimiento más fuerte y sano.
Manteca de Karité
Su alto contenido en ácidos grasos vegetales hidrata el cabello en profundidad y repara su estructura dañada.
DISCOVER THE COLLECTION
The perfect fusion of textures and benefits of natural ingredients. Keratin repairs and seals damaged hair fibres, jojoba oil nourishes and softens hair and shea butter adds shine and eliminates frizz, for a luminous hair.
Champú
Limpia y restaura el cabello dejándolo suave, sedoso y brillante.
Acondicionador
Facilita el peinado, evitando tirones. Consigue un cabello suelto y brillante.
Mascarilla
La mascarilla de Queratina, Jojoba y Karité nutre en profundidad y restaura el cabello. Elimina los signos de daño capilar.
Queratina Líquida
Tratamiento capilar de restauración. Aporta brillo adicional sellando y reparando las puntas. Devuelve al cabello su suavidad y soltura natural.
EXPERTS OPINION
Lucía Herrero
R&D Department
"Dull hair is due to several factors such as the use of chemical products, the sun, stress, lack of hydration, the use of heat tools or lack of proper care. It is also influenced by our lifestyle habits such as poor and unbalanced diet. We need to be aware of this and use the right products for daily care to restore our hair and allow it to regain its shine".
WE CARE
In Anian, we want to contribute to an eco-conscious society, that's why:
We use 100% recyclable packaging
We use packaging made from 25% recycled materials
We bet on natural ingredients
We do not test our products on animals, Cruelty-free
All our formulas are 0% parabens
Investing in making our production processes more sustainable