Champú Onion & Biotin
Champú Onion & Biotin
The onion and biotin Anian shampoo deeply cleanses, strengthens the hair structure and activates hair growth.
Onion Extract is a powerful antioxidant. Biotin stimulates growth and strengthens hair, preventing breakage. This combination of ingredients promotes the creation of natural keratin.
This shampoo is ideal for brittle hair.
Let yourself be surprised by its unmistakable aroma (it does not smell of onions).
Product formulated and manufactured in Spain.
The combination of onion extract and biotin stimulates hair growth, preventing hair loss and increasing natural keratin production. The Anian Onion and Biotin collection will help you achieve fuller, stronger and shinier hair.
1.
Longer and stronger hair.
4.
Cleanses and protects the scalp by regulating oil production.
Ingredients: Aqua, Sulfato de Sodio Laureth, Cocamidopropil Betaína, Cloruro de Sodio, Extracto de Bulbo de Allium Cepa, Biotina, Estearamidopropil Dimetilamina, Aceite de Semilla de Simmondsia Chinensis, Queratina Hidrolizada, Polyquaternium-10, Aceite de Germen de Triticum Vulgare (Trigo), Cocamide Dea, Cocamide Mea, Coco-Glucoside, Disodium Edta, Peg-7 Glyceryl Cocoate, Propylene Glycol, Sodium Hydroxide, Citric Acid, Lactic Acid, Parfum, Benzyl Salicylate, Hexyl Cinnamal, Limonene, Linalool, Phenoxyethanol, Potassium Sorbate, Sodium Benzoate, Ci 17200, Ci 42090.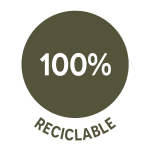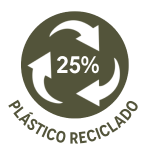 CHARACTERISTICS OF THE COLLECTION
Its unmistakable scent of wild flowers creates a deep sense of comfort and tranquillity. Feel the contact with nature and the pure air from the countryside as if you were enjoying a relaxing walk among flowers.
Aroma

Floral, wild flowers. No smell of onion.

Duration

Its aroma remains in the hair in a subtle way.

Texture

Fluid, easy to apply.

Foam

A foaming shampoo, easily emulsified on wet hair.
INGREDIENTS
Onion Extract
It has antioxidant, purifying, anti-irritant, hair colour protection and hair growth stimulating properties.
Biotin
Stimulates enzymes responsible for hair health and keratin synthesis, enhancing growth and regulating dermatitis.
IS THIS PRODUCT FOR ME?
El Champú de Onion & Biotin es para ti si:
1
You want to prevent hair loss.
2
Your hair grows too slowly and with little to no strength.
3
Your hair breaks easily when combing.
4
You lack density from mid-lengths to ends.
INSTRUCTIONS FOR USE
1
Apply to damp hair and massage gently until lather appears.
2
Rinse with plenty of water.
3
Frequency of use: Can be used daily.
4
For best results, use with other products from the Onion and Biotin collection.
Apply to damp hair and massage gently until lather appears.
Rinse with plenty of water.
Frequency of use: Can be used daily.
For best results, use with other products from the Onion and Biotin collection.
REVIEWS
()
Overall rating of reviews
Isis carolina
Manzanares





5 / 5
Muy recomendable
Tengo el cabello rizado, y con decoloración (mechas valayage) y he de decir que tanto el champo en su primera aplicación, deja el cabello muy suave, el olor es real y la mascarilla es otro nivel. Sinceramente lo recomiendo a chicas con el cabello rizado, ya que al secarlo al aire, me dejó unos rizos suaves y armados. Me encantó. Y si lo volvería a comprar, ojalá encuentre el acondicionador ❤️..
Inés Calpe
Segorbe





5 / 5
Encantada
Hace muchos años que tengo psoriasis en la cabeza y he probado champúes, remedios naturales, hasta me lavaba el pelo con agua del mar. Un día ví este champú en Consum y decidí probarlo y hasta hoy. No he vuelto a tener psoriasis; pero la sorpresa es que lo han descatalogado y ya no lo traen…
Anian responde
Hola Inés, el producto no está descatalogado, puede que en tu establecimiento habitual no lo tengan temporalmente. Mientras tanto, lo puedes encontrar en otros puntos de venta o incluso en tiendas online. Si necesitas más información, envíanos un correo a hola@anian.es.
Marta
Canarias





5 / 5
El olor!
A ver, el producto hace su función, se lo compré a mis hijas porque quieren dejarse melena larga. Pero el olor si que es como pone!! Jamás habría comprado un champú de cebolla, me lo imaginaba con olor a rancio sino me hubiese dicho la dependienta que lo oliese no lo habria comprado.
LA SUMA DE LOS VOTOS ES: 15
3
LA MEDIA DE LOS VOTOS ES: 5
5