Champú
Keratin, Jojoba & Shea Butter
Champú Keratin, Jojoba & Shea Butter
Champú Keratin, Jojoba & Shea Butter
Anian's Keratin, Jojoba and Shea Butter shampoo is the perfect solution for your hair restructuring, achieving shine and luminosity.
Keratin repairs and seals the hair fibre. Jojoba Oil nourishes and adds shine. Shea Butter softens and controls frizz. It's the perfect combination to restore your hair, leave it shiny and with natural movement.
Recommended for damaged and frizzy hair.
Product formulated and manufactured in Spain.
Each ingredient in the keratin, jojoba and shea butter shampoo has a specific function. It restores and revitalises the hair fibre ensuring long-lasting shine! To obtain the best results, use it with other products in the collection.
1.
Restores hair fibre from the inside.
2.
Restores natural shine.
3.
Protection against future damage.
4.
Frizz control for unruly hair.
5.
Softness and manageability.
Ingredients: Aqua, Sodium Laureth Sulfate, Cocamidopropyl Betaine, Sodium Chloride, Cocamide Mea, Stearamidopropyl Dimethylamine, Butyrospermum Parkii Butter, Simmondsia Chinensis Seed Oil, Hydrolyzed Keratin, Panthenol, Polyquaternium-10, Acrylates Copolymer, Dimethicone, Disodium Edta, Glycol Distearate, Laureth-8, Propylene Glycol, Sodium Hydroxide, Succinoglycan, Lactic Acid, Parfum, Phenoxyethanol, Potassium Sorbate, Sodium Benzoate.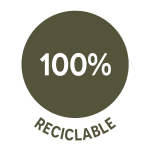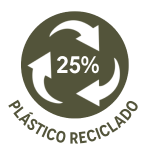 CHARACTERISTICS OF THE COLLECTION
Its sweet and creamy scent with hints of dried fruits will transport you to a quiet autumn day. This collection evoked a feeling of tenderness and complicity, recreating emotions of comfort and well-being.
Aroma

Full-bodied. Sweet and creamy with hints of nuts and dried fruits.

Duration

The scent remains in the hair in a subtle form.

Colour

The entire collection has a white hue.

Foam

It's a foamy shampoo, it emulsifies easily in wet hair
INGREDIENTS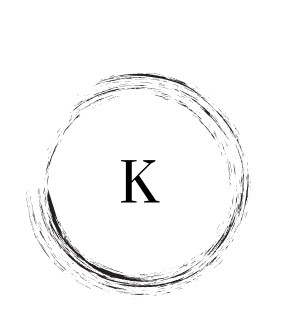 Keratin
Protects the hair from external agents providing strength and flexibility to the hair fibres.
Jojoba
Oil rich in vitamins and antioxidants that nourishes the hair from the root and promotes stronger and healthier growth.
Shea Butter
Its high content of vegetable fatty acids deeply moisturises the hair and repairs its damaged structure.
IS THIS PRODUCT FOR ME?
El Champú de Keratin, Jojoba & Shea Butter es para ti si:
1
Your hair looks dull and lacklustre.
2
You find it difficult to comb your hair due to dryness
3
Lacks vitality and softness
5
You have visible signs of damaged hair.
INSTRUCTIONS FOR USE
1
Apply to damp hair and massage gently until lather appears.
2
Rinse with plenty of water.
3
Frequency of use: Can be used daily.
Apply to damp hair and massage gently until lather appears.
Rinse with plenty of water.
Frequency of use: Can be used daily.
REVIEWS
()
Overall rating of reviews
mario
valencia





5 / 5
opinion
Deja el cabello muy suelto y suave
Carla
Valencia





5 / 5
Me encanta
¡¡Productazo!!
Ana
torrevieja





5 / 5
Muy buen champu
tengo el pelo fino y me hice una decoloración que me dejo el pelo muy estropeado, este champú me ha salvado. lo uso con la mascarilla y el serum y me da la sensación de que tengo más protegido y se me rompe menos las puntas.
Clara
Madrid





5 / 5
Satisfecha
Me siento muy satisfecha con este champú .Hace bastante espuma y me deja el pelo limpio. Además, después de varios usos, no he experimentado ningún tipo de efectos secundarios como irritaciones o sequedad. Incluso, un par de veces lo he usado por prisas sin acondicionador y el pelo se me queda con una textura sedosa. Me gusta mucho esta linea.
LA SUMA DE LOS VOTOS ES: 20
4
LA MEDIA DE LOS VOTOS ES: 5
5