Shampoo
Argan, Macadamia & Wheat
Shampoo Argan, Macadamia & Wheat
Shampoo Argan, Macadamia & Wheat
This shampoo has been specially formulated to deeply cleanse and repair hair that needs deep nourishment to regain its natural softness.
Argan Oil deeply nourishes and adds shine to hair. Macadamia Oil moisturises, leaving hair soft and silky. Wheat Protein helps to seal ends and repairs damaged hair.
This shampoo is ideal for dry and damaged hair.
Product formulated and manufactured in Spain.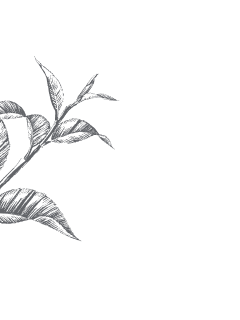 The Argan, Macadamia and Wheat collection is formulated with natural ingredients. To obtain best results, it is highly recommended to use this shampoo with other products from the same collection.
1.
Intense nourishment from roots to tips
2.
Smoothness from first applications
3.
Repairs dry and damaged hair
Ingredients: Aqua, Sodium Laureth Sulfate, Cocamidopropyl Betaine, Sodium Chloride, Cocamide Mea, Macadamia Integrifolia Seed Oil,Stearamidopropyl Dimethylamine, Argania Spinosa Kernel Oil, Hydrolyzed Wheat Protein, Panthenol, Polyquaternium-10, Acrylates Copolymer, Dimethicone, Disodium Edta, Glycol Distearate, Laureth-8, Propylene Glycol, Sodium Hydroxide, Succinoglycan, Citric Acid, Lactic Acid, Parfum, Potassium Sorbate, Sodium Benzoate, Ci 17200, Ci 19140.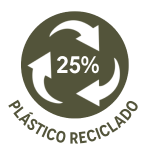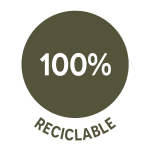 CHARACTERISTICS OF THE COLLECTION
Its smell is soft, perfumed and oily. An exotic journey to enjoy the colours and flavours of Marrakech. An oriental luxury that will give you a warm, subtle but enveloping welcome sensation.
Aroma

Argan, subtle scent.

Duration

The scent is long-lasting, it is enhanced by using other products from the collection, especially the serum.

Colour

Golden hue characteristic of argan oil.

Texture

Fluid, easy to apply.
INGREDIENTS
Argan Oil
Also known as the gold of the desert, it has protective, nourishing, moisturising and regenerative properties.
Macadamia Nut
Contains palmitoleic and vitamin E. Acts as an antioxidant, toner, moisturiser, analgesic and anti-inflammatory.
Wheat Protein
Acts directly on the structure of the hair fibre by closing cuticles and "filling in" damaged areas.
IS THIS PRODUCT FOR ME?
El Shampoo de Argan, Macadamia & Wheat es para ti si:
1
Your hair feels dry, dull and lacklustre.
2
Your hair frizzes easily.
4
Your hair is difficult to comb, not very flexible and breaks easily.
INSTRUCTIONS FOR USE
1
Apply to damp hair and massage gently until lather appears.
2
Rinse with plenty of water.
3
Frequency of use: Can be used daily.
4
To obtain best results, use with the other products in the collection.
Apply to damp hair and massage gently until lather appears.
Rinse with plenty of water.
Frequency of use: Can be used daily.
To obtain best results, use with the other products in the collection.
REVIEWS
()
Overall rating of reviews
Carmen
Elche



3 / 5
Si, pero si usas mascarilla y serum también
Lo llevo usando un tiempo y bien, huele genial, pero el champú no hace el efecto total, en mi caso tengo que usar la mascarilla y el serum para que el pelo se quede de verdad nutrido.
Anian responde
Cada producto tiene una función. En este caso el champú limpia el cabello y lo prepara para otros productos. Si tienes el cabello muy seco, nuestro champú limpia sin resecar y aportando nutrición, pero es necesario hidratarlo con el acondicionador a diario, nutrirlo con la mascarilla y potenciar los efectos de esta rutina con el serum. En caso de pelo que requiera mucha nutrición, te recomendamos que apliques el serum de medios a puntas los días que no te laves el pelo para seguir nutriéndolo.
Emma
Valladolid




4 / 5
Para usar a diario
Me lavo el pelo casi a diario y habia probado champús para nutrir pero este es el primero que uso que no me deja el pelo apelmazado. Me daba un poco de miedo porque al tener una composición de aceites no sabia si me lo engrasaría demasiado pero la verdad es que no. Me gusta bastante.
LA SUMA DE LOS VOTOS ES: 7
2
LA MEDIA DE LOS VOTOS ES: 3.5
3